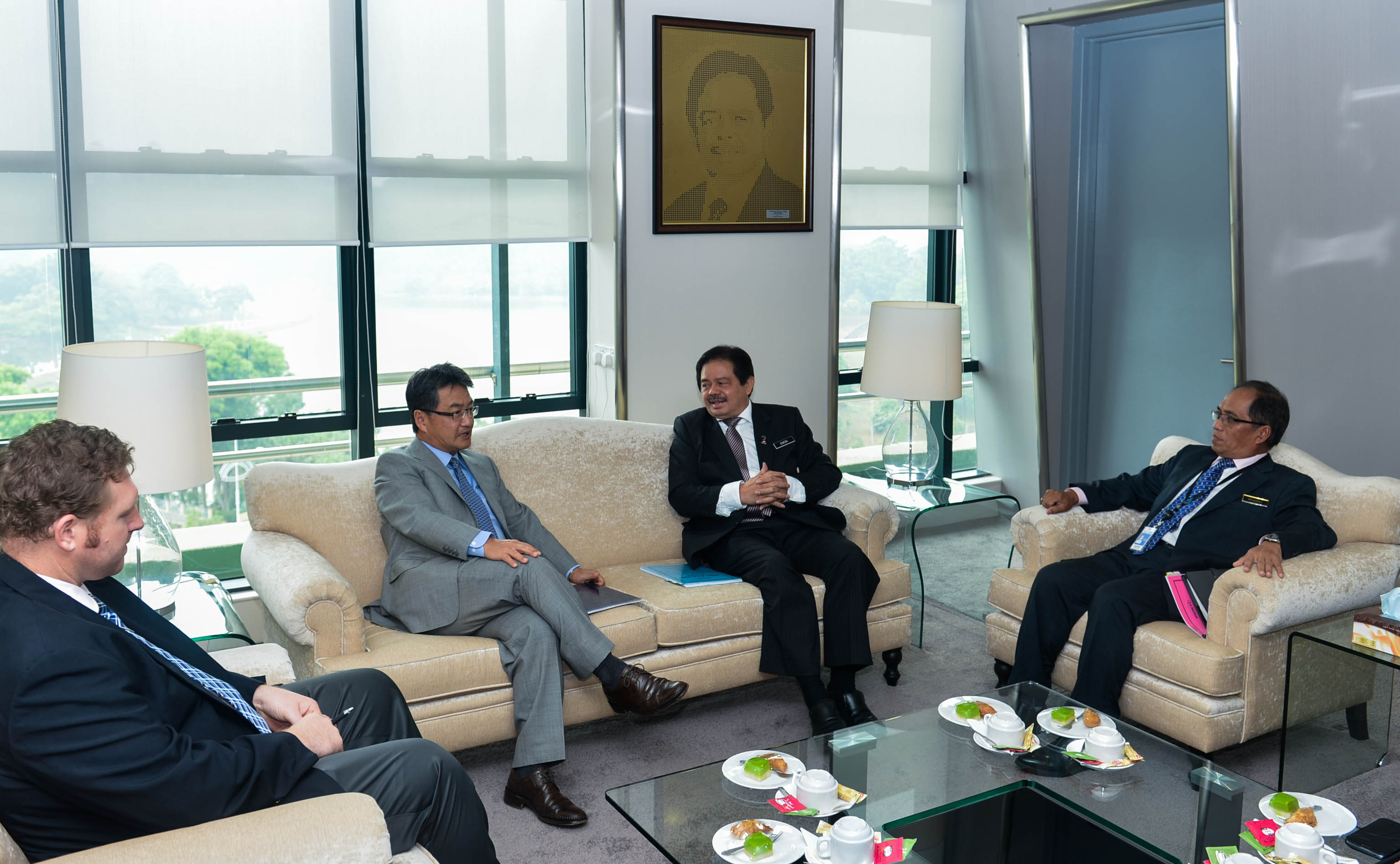 PUTRAJAYA, 4 MARCH 2014– Malaysia is recognised as a key player in S&T cooperation with the United States of America within the ASEAN region.This wasreaffirmed by the US Ambassador to Malaysia, H.E. Joseph Yunduring his courtesy callto the Minister of Science, Technology and Innovation, Datuk Dr Ewon Ebin at his office this morning.
In this respect, they agreed that both countries could take the opportunity during the upcoming visit to Malaysia by US President Barack Obama next month to announce several successful S&T collaborative effortsin Marine Research, Biotechnology, Climate Studies and Conservation Science which were discussed at the inaugural Malaysia-US Joint Committee Meeting on S&T Cooperation in March last year.
The US ambassador also announced hisproposal to setup a twin-cityprogramme between Kota Kinabalu and Portland.Ambassador Yun also gave his support to the proposed collaboration proposal between US President Office and the Prime Minister Office on US – Malaysia Bioeconomy partnerships as part of the on-going S&T cooperation under the Joint Committee.
The courtesy call was also attended by Dr. Zulkifli Mohamed Hashim, Deputy Secretary General (Science), Mr. Ho Koon Seng, Under Secretary (International), Prof. Dato' Dr. Mohd Jamil Maah, Under Secretary (National Biotechnology), Mr. Abang Othman Abang Yusof, Deputy Under Secretary (Industry), Dato' Dr. Muhamad Lebai Juri, Director General of Malaysian Nuclear Agency and Mr. Hamrah Mohd Ali, Director General of Atomic Energy Licensing Board and Mr. Azwa Affendi Bakhtiar from BiotechCorp.